Spread the Word
People often ask us how they can help promote the 127 Yard Sale? Well, whether you're interested in spreading the word in your local area and introducing people to the 127 Yard Sale who have never heard of it, or you just want to help grow the 127 Yard Sale and continue to make it the biggest and best yard sale in the world, we have some resources below to help you get involved.
Flyers (printable)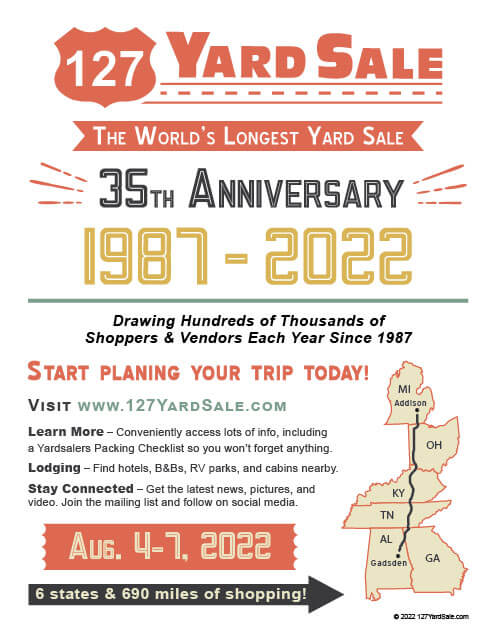 Promo Flyer (8.5x11, 87KB) - Our promo flyer is designed to give anyone a quick intro to the 127 Yard Sale, even if they've never heard of it before.
Share on Social Media
Share this website with your friends on facebook.