Things to Do on the 127 Yard Sale Route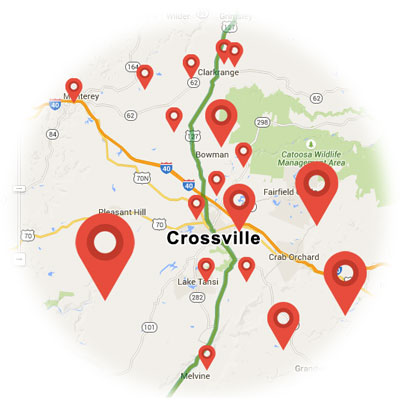 There is so much more to do along the 127 Yard Sale route than just shopping the sales. We've put this list together to help you find some of the interesting, fun, and unique things there are to do along the 127 Yard Sale route so you can better plan your trip. This is certainly not a comprehensive list and we will be adding more in the future so be sure to check back. If you know of any must-see places which should be on this list please contact us.
Michigan
Meckley's Flavor Fruit Farm & Cidery
Apple orchard and cider mill that has been in the family for over 50 years. Stop in the bakery for homemade donuts and pies made with ingredients from neighboring farms. Check out the store where you'll find Yankee candles, vintage linens, old school games, and antiques. Enjoy hand-dipped ice cream, fudge, and nostalgic candies. Choose from ten different kinds of cider crafted onsite from hand-picked apples.
11025 South Jackson Road • Cement City, MI 49233 • (517) 688-3455
flavorfruitfarm.com
Silos Fun Park
Silos Fun Park is an action-packed entertainment complex offering fun for the entire family. Features include two go-kart tracks, an 18-Hole miniature golf course, bumper boats, a huge video and redemption arcade, batting cages, golf driving range, and a snack shop complete with your favorite ice-cream treats. Silos Fun Park is "The place for family fun".
3883 W Carleton Rd • Hillsdale, MI 49242 • 517-849-3333
silosfunpark.net
Lenawee County Historical Museum
Located in a castle-like romanesque building on the national register of historic places, the three floors of the museum are filled with historic paintings, photographs, maps, written documents, furniture, and more.
110 E. Church St. • Adrian, Michigan 49221 • 517-265-6071
lenaweemuseum.org
Sky Dive Tecumseh
Michigan's premier skydiving operation, with state-of-the-art equipment and friendly, professional staff. The largest and most comfortable jump plane, designed specifically for skydiving, and our highly experienced, USPA-certified instructors have thousands of jumps.
9305 Tecumseh-Clinton Hwy • Tecumseh, Michigan 49286 • 517-423-7720
skydivetecumseh.com

Binder Park Zoo
The Binder Park Zoo is a 433-acre zoo that opened in 1977. It features a large array of animals and plants, including the Wild Africa Exhibit.
7400 Division Drive • Battle Creek, MI 49014 • 269-979-1351
www.binderparkzoo.org
Ohio
Historic Sauder Village
Ohio's largest living history destination. Visit with costumed guides, working craftsmen, and try hands-on activities. Restaurant, bakery, country inn and unique shopping also located on the complex.
22611 State Route 2 • Archbold, OH 43502 • 1-800-590-9755
saudervillage.org
G & J Cartway
1/2 mile WKA Master go-kart track. In addition to hosting many races this season, G & J Kartway is open for practice throughout the year, weather permitting. The practice fee is $10.00 for unlimited track time, one of the best values in karting.
1619 Barnets Mill Road • Camden, OH 45311 • 937-452-1218
gandjkartway.com

The Candy Cane Christmas Shoppe
Located 3 miles north of Archbold, Ohio, The Candy Cane Christmas Shoppe offers a unique shopping experience in a warm, friendly environment. Housed in a renovated school building, the Candy Cane Christmas Shoppe's seven rooms are built around the "Grand Christmas Room," a huge display featuring more than thirty different Christmas theme trees. Take a break from the shopping to relax and enjoy a cup of flavored tea or coffee while you snack on cheesecakes, Homestead brand ice cream or sample homemade fudge.
22897 US RT 20-A • Archbold, OH 43502 • 419-445-5828
candycanechristmas.com

Cincinnati Reds Hall of Fame & Museum
The Cincinnati Reds Hall of Fame and Museum is an entity established by Major League Baseball's Cincinnati Reds franchise that pays homage to the team's past through displays, photographs, and multimedia.
100 Joe Nuxhall Way • Cincinnati, OH 45202 • 513-765-7923
cincinnati.reds.mlb.com/cin/hof
See the Sights
Offers experienced step-on guides of the Cincinnati and Northern Kentucky region. The most popular tour covers the highlights of downtown Cincinnati and Northern Kentucky in a 2-hour tour. Your group begins their tour with quaint MainStrasse Village where you will learn about the German heritage and hear some famous folk tales.
520 Vine Street • Cincinnati, OH 45202 • 859-384-4010
hwww.seethesights.net

Spangler Candy Company - Factory, Museum and Store
Spangler Candy Company, the maker of Dum Dum Pops, is a private family-owned company; making candy since 1906. You can ride through the factory in the Dum Dum Trolley to learn how Dum Dums, Candy Canes, Circus Peanuts, and Saf-T-Pops are made. The museum features historical information in a timeline fashion, along with samples of products and other artifacts from years past. A video history of the company runs continuously in the museum. The store offers Spangler products, gift baskets, Dum Dums t-shirts and more! Spangler products, gift baskets, and "Save Wraps for Stuff" items. Also featured are Dum Dum t-shirts, hats, candles, and other items with our brand logos. Also featured are Dum Dum t-shirts, hats, candles, and other items with our brand logos.
400 N Portland St. • Bryan, OH 43506 • 888-636-4221
spanglercandy.com/about-us/tour-store-museum
Kentucky
Kentucky Military History Museum
Exhibits depict the military history of Kentucky with an emphasis on the Kentucky National Guard and Militia. Featured are weapons, uniforms, flags, photographs, and Civil War artifacts.
125 E. Main St. • Frankfort, KY 40601 • 502-564-1792
history.ky.gov/portfolio/kentucky-military-history-museum
Lexington Children's Museum
Explorium of Lexington creates a fun and dynamic hands-on learning environment that inspires imagination and curiosity.
440 W. Short Street • Lexington, KY 40507 • 859-258-3253
explorium.com

Newport Aquarium
A state-of-the-art facility, the Newport Aquarium brings to the banks of the Ohio River some of the world's most advanced, creative technology -- not to mention amazing animals -- all designed to take you around the globe, visiting each continent, every ocean and hundreds of waterways in between.
1 Aquarium Way • Newport, KY 41071 • 1-800-406-3474
newportaquarium.com

The Dixie Belle River Boat
Enjoy a relaxing ride aboard the Dixie Belle, a 114-passenger riverboat. Cruise the scenic Kentucky River palisades, along a stretch of river with high limestone cliffs. One-hour narrated cruises describe the river's diverse ecosystem and the historical importance of the river to the Shakers. During the tour, the Dixie Belle ventures through the oldest exposed rock in Kentucky, and passes under High Bridge, an engineering marvel built in 1877. Riverboat rides depart from nearby Shaker Landing.
3501 Lexington Rd. • Harrodsburg, KY 40330 • 800-734-5611
shakervillageky.org/the-river
Kentucky Horse Park
Kentucky Horse Park is the leading tourist attraction for all things "horse" and one of the world's best equine competition facilities. This working horse farm has 1,200 acres surrounded by 30 miles of white plank fencing with outstanding museums, theaters, tours and nearly 50 different breeds of horses. The excitement of the racetrack is brought to life by the elite group of champion horses that reside at the park's Hall of Champions.
4089 Iron Works Parkway • Lexington, KY 40511 • 800-678-8813
kyhorsepark.com/equine-theme-park/attractions
Waveland State Historic Site
Tour a beautiful Greek Revival home built in 1847 by Joseph Bryan, a grandnephew of Daniel Boone. Tours focus on the Bryan family and life on a 19th-century Kentucky plantation.
225 Waveland Museum Lane. • Lexington, KY 40514 • 859-272-3611
parks.ky.gov/parks/historicsites/waveland
Athens Schoolhouse Antique Shows
Features thousands of square feet of antiques and collectibles under one roof.
6270 Athens Walnut Hill Pike • Lexington, KY 40515 • 859-255-7309
antiqueskentucky.com/about

Shaker Village of Pleasant Hill
3,000 acres of discovery located in the heart of the scenic Bluegrass Region, less than 30 miles from downtown Lexington. With 34 original Shaker structures, the site is home to the country's largest private collection of original 19th-century buildings and is the largest National Historic Landmark in Kentucky. Visit The Farm, The Preserve, and the Historic Center. 115 passenger riverboat, wagon rides, horseback riding, hayrides, shopping, and dining.
3501 Lexington Road • Harrodsburg, Kentucky 40330 • 1-800-734-5611
shakervillageky.org/plan/hours-rates
The Great American Dollhouse Museum and Miniatures Store
Showcases over 200 dollhouses, miniature buildings, and room boxes, furnished in remarkable detail and populated with tiny people at work and play.
344 Swope Drive • Danville, KY 40422 • 859-236-1883
thedollhousemuseum.com
thedollhousemuseum.com/store.htm
Lake Cumberland State Resort Park
Lake Cumberland cabins and campsites, as well as the Lure Lodge, offer easy access to Lake Cumberland fishing, boating, swimming, hiking and more.
5465 State Park Rd. • Jamestown, KY 42629 • Phone: (270) 343-3111
parks.ky.gov/parks/resortparks/lake-cumberland


Rainbow Harvest Farm
Rainbow Harvest Farm has a large berry operation that includes four acres of blueberries, one-half acre of blackberries, several hundred raspberry bushes and three thousand strawberry plants. You can pick your own or they will pick for you. At their customer center, you will find a variety of jams and jellies.

Open six days a week 8 am to 8 pm, Closed on Sundays
175 East Brushy Branch Road - P.O. Box 219 • Liberty, Kentucky 42539 U.S.A. • 606-787-9142
rainbowharvestfarm.net
Tennessee
Highland Manor Winery
Tennessee's oldest and most acclaimed winery featuring award-winning wines, tastings, and picnics in the vineyards. Gift shop offers a large selection of wine accessories, wine chillers, glasses, picnic baskets, bottle toppers, corks, wine and cheese trays, pottery, equestrian themes, and t-shirts.
2965 South York Hwy. • Jamestown, TN 38556 • 931-879-9519
highlandmanorwinery.net

Historic Rugby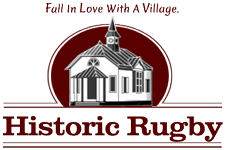 Visit our unique village settled in 1880 by British colonists who envisioned a Utopian oasis on the Cumberland Plateau. Guided tours of five original buildings, built in the Victorian Gothic style, and free award-winning movie in our Visitor Centre. Shop the Rugby Commissary, and other shops, for unusual gifts and fine Appalachian crafts. Eat at the Harrow Cafe. Stay in our unique lodging options. Hike our many surrounding trails.
HOURS (EST): Thursday-Sunday, 10am-5pm (Cafe serves dinner until 9 pm on Friday and Saturday).
1331 Rugby Parkway (off Hwy 52) • Rugby, TN 37733 • 423-628-2441
HistoricRugby.org
Chestnut Hill Winery
One of the largest wineries in the state of Tennessee.
78 Chestnut Hill Road • Crossville, TN 38555 • 931-707-7878
chestnuthillwinery.com

Crossville Model Railroad Club
The Crossville Model Railroad Club is located in the Crossville Outlet Center. Train layouts in 5 scales, 4200 sq. ft.
Hours -Sunday: 12 pm to 5 pm, (closed on Monday) Tuesday/Wednesday/Thursday: 12 pm to 5 pm, Saturday: 10 am to 5 pm
228 Interstate Dr. • Crossville, TN 38555 • 931-210-5050
crossvillemodelrrclub.org
crossvilleoutletcenter.com/cmrc-railroad-club
Cumberland County Playhouse
The Cumberland County Playhouse is one of the 10 largest professional theaters in rural America. It serves more than 145,000 visitors annually with two indoor and two outdoor stages.
221 Tennessee Avenue • Crossville, TN 38555 • 931-484-5000
ccplayhouse.com

Fall Creek Mennonite Community
Fall Creek Mennonite Community is home to some 60 families and 25 Mennonite-owned and operated businesses. When visiting you'll find a little bit of everything including fresh produce, baked goods, flowers and vegetable plants, custom furniture and wood products, dress and quilt fabrics, gift items, and much more.
2624 Brockdell Rd. • Spencer, TN 38585

Dead Zero Shooting Park

Tennessee's premier shooting destination hosting ranges and clays courses for every shooting discipline! Includes a one-of-a-kind electronic target rifle range with distances from 100 to 1,000-yards! No more pit duty or target changes!
1195 TN-111 • Spencer, TN 38585
deadzeroshooting.com
Ruby Falls
A breathtaking waterfall located 1,120 feet below the surface of Lookout Mountain. It's the nation's largest and deepest waterfall open to the public. Guided tours daily.
1720 S. Scenic Hwy. • Chattanooga, TN 37409 • 423-821-2544
rubyfalls.com
Ruby Falls Zip Stream Aerial Adventure
View the city of Chattanooga from the tree tops at Ruby Falls.
1710 South Scenic Highway • Chattanooga, TN 37409 • 423-821-2544
rubyfallszip.coom
The Battles for Chattanooga Museum
Located on Lookout Mountain at the entrance to historic Point Park, The Battles for Chattanooga Electric Map & Museum is the perfect starting point for your tour of the area's Civil War battle sites. Our spectacular three-dimensional electronic battle map presentation of Chattanooga's Civil War history features 5,000 miniature soldiers, 650 lights, sound effects and exceptional details of the major battles which were fought here in November of 1863.
1110 East Brow Road • Lookout Mtn., TN 37350 • 423-821-2812
battlesforchattanooga.com

Tennessee Aquarium
More than 9,000 animals swim, fly and crawl through this aquarium dedicated to educating visitors about freshwater ecosystems.
1 Broad Street, Aquarium Plaza • Chattanooga,TN 37402 • 1-800-262-0695
tnaqua.org

Tennessee Aquarium Imax Theatre
The Tennessee Aquarium in Downtown Chattanooga TN is located on the Chattanooga Riverfront. Voted the best of all Chattanooga attractions, the Tennessee Aquarium offers 10,000 aquatic animals, new IMAX Movies and the most thrilling Chattanooga river boat cruises on the Tennessee River.
1 Broad St, • Chattanooga, TN 37402 • 1-800-262-0695
tnaqua.org/imax
Creative Discovery Museum
Recognized as one of the premier hands-on children's museums in the region.
321 Chestnut Street • Chattanooga, TN 37402 • 423-756-2738
cdmfun.org

River Gorge Explorer
Travel swiftly and smoothly downstream from the Chattanooga Pier into the scenic Tennessee River Gorge aboard this high-tech vessel. Each two-hour excursion is guided by an Aquarium naturalist who brings local history to life while helping you spot wildlife. Relax in the climate-controlled cabin and soak in the scenery from the observation deck.
1 Broad Street, Aquarium Plaza • Chattanooga,TN 37402 • 423-265-0698
tnaqua.org/plan-your-visit/river-gorge-explorer
Incline Railway
The Incline's trolley-style cars climb through the natural beauty surrounding historic Lookout Mountain at a breathtaking 72.7% grade – straight up! Sit back, and enjoy the scenic views of the mountains and valleys from the observation windows on the train as well as the panoramic views from the observation tower at the Incline's top station.
3917 St. Elmo Avenue • Chattanooga, TN 37409 • 423-821-4224
ridetheincline.com
Tennessee Valley Railroad
Ride 'Railroadings Golden Age' aboard the Tennessee Valley Railroad's restored vintage trains. It's a trip into history on a rolling time machine! Missionary Ridge Local trains run daily mid-March through October and weekends only in November.
4119 Cromwell Rd. • Chattanooga, TN 37421 • 423-894-8028
chattanoogafun.com/members/model-railroad-display-museum-530
Moon Pie General Store
Take a trip down nostalgia lane and browse through this unique shop with Moon Pie merchandise, toys, candies, retro gifts and Tennessee souvenirs.
428 Broad Street • Chattanooga, TN 37402 • 423-877-0592
moonpie.com
chattanoogafun.com/members/moonpie-general-store-10912
Fall Creek Falls State Park
Tennessee's largest and most visited state park. Encompasses more than 26,000 acres across the eastern top of the Cumberland Plateau. Fall Creek Falls, at 256 feet, is one of the highest waterfalls in the eastern United States. Other waterfalls within the park include Piney Falls, Cane Creek Falls and Cane Creek Cascades.
2009 Village Camp Road • Spencer, Tennessee 38585 • 423 881-5298
tnstateparks.com/parks/about/fall-creek-falls
Fall Creek Falls State Park Golf Course
A challenging 18-hole layout carved out of the densely forested woodlands of the Cumberland Plateau. The course was designed by renowned designer Joe Lee. It has been designated as a Certified Audubon Cooperative Sanctuary by Audubon International.
626 Golf Course Rd. • Spencer, TN 37367 • 423-881-5706
tngolftrail.net/traditionals/fallcreekfalls

Cumberland Caverns
Cumberland Caverns, home of Bluegrass Underground in the Volcano Room and 32 miles of caving adventures, is the thing to do in Tennessee!
1437 Cumberland Caverns Road • McMinnville, Tennessee 37110 • Phone: 931-668-4396
cumberlandcaverns.com
Georgia
Rock City
Located on top of Lookout Mountain, just 6 miles from downtown Chattanooga, Rock City is a true marvel of nature featuring massive ancient rock formations, gardens with over 400 native plant species, and breathtaking "See 7 States" panoramic views.
1400 Patten Road • Lookout Mountain, GA • 800-854-0675
www.seerockcity.com
Chickamauga & Chattanooga National Military Park
The oldest and largest of America's Civil War parks, Chickamauga and Chattanooga National Military Park, commemorates the 1863 battles for Chattanooga that marked a major turning point in the war.
3370 Lafayette Road • Fort Oglethorpe, GA 30742 • 706-866-9241
www.chattanoogafun.com/attractions/members/chickamauga-chattanooga-national-military-park-99
exploresouthernhistory.com/chickamauga
Alabama
Desoto State Park and Desoto Falls
Continuing in the rustic tradition of the Civilian Conservation Corps (CCC), mountainous Desoto State Park is nestled atop beautiful Lookout Mountain in scenic Northeast Alabama and accented by many rushing waterfalls and fragrant wildflowers that will simply take your breath away.
7104 DeSoto Parkway NE • Fort Payne, AL 35967 • 256-845-0051
alapark.com/desoto-state-park
exploresouthernhistory.com/desotopark1
exploresouthernhistory.com/desotofalls1
Little River Canyon National Preserve
Little River is unique because it flows for most of its length atop Lookout Mountain in northeast Alabama. Forested uplands, waterfalls, canyon rims and bluffs, pools, boulders, and sandstone cliffs offer settings for a variety of recreational activities.
4322 Little River Trail NE • Fort Payne, AL 35967 • 1-256-845-9605
exploresouthernhistory.com/littleriver1

Tigers for Tomorrow at Untamed Mountain
Tigers for Tomorrow at Untamed Mountain is a non-profit 501-c-3 exotic animal park and rescue preserve, home to over 160 animals including tigers, mountain lions, African lions, bears, wolves and black leopards.
708 County Road 345 • Attalla, AL 35954 • 256-524-4150
tigersfortomorrow.org
Noccalula Falls Park
Noccalula Falls is a beautiful 90-foot waterfall at the western end of Lookout Mountain.
1600 Noccalula Rd.• Gadsden, AL 35904 • 256-549-4663
exploresouthernhistory.com/noccalula