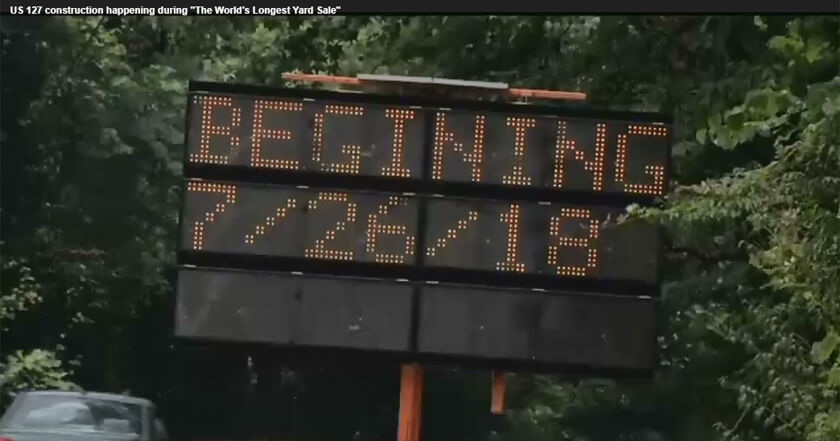 Photo Credit: WRCBtv
The specific location of the road closure is south of where vendors set up so anyone traveling north coming from the Chatanooga area will encounter the lane closure prior to reaching vendor areas. Those traveling south will pass the lane closure on their way down the mountain after leaving the area where vendors are set up.
According to TDOT (Tennessee Department of Transportation), the closure shouldn't cause a huge difference in traffic as it's always slow in that area due to the 127 Yard Sale anyway.
Alternate Route
Although there is no mandatory detour, TDOT said an alternate route, W Rd., could be taken to avoid the lane closure. If you choose to take W Rd. you will reconnect with U.S. 127 about 5.5 miles further north on the route.
WARNING: W Rd. is not recommended for RVs or those pulling trailers as there are switchbacks going this way that are difficult to navigate with longer vehicles.